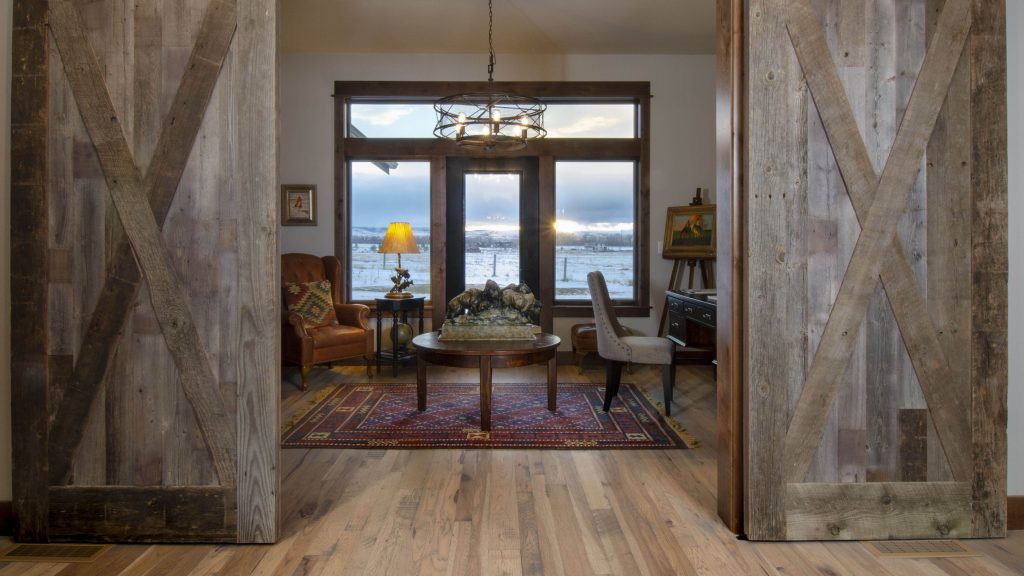 Finishing Your Hardwood Floor
Let's talk about color.
Your floor can (and should) be as unique as you are. At Birch Creek Millwork, you'll find experts with decades of experience who can help you discover the right color and finish for you.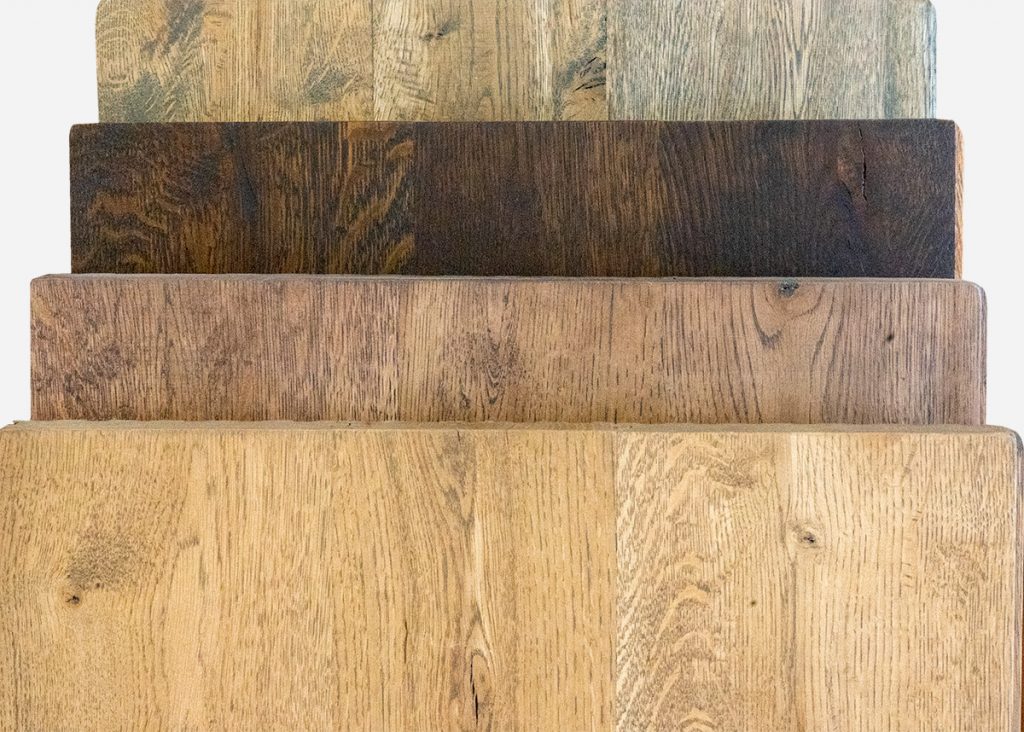 One of the best perks of getting a custom hardwood floor is your ability to fine-tune the color and finish. Applying the right wood stain can really pop out a texture or grain pattern, or blend your floorboards and other wood finishes together to make a cohesive whole.
Birch Creek believes in getting your wood species right before considering color, but we understand how important color is to your home's finished look. Once we've helped you select a wood species based on hardness, grain pattern, grade, base color and other defining features, we can help you find the right blend of wood stains to get nearly any color you could imagine for your hardwood floor.
Changing the stain color and finish on your floor can have dramatic effects. For example, see these Birch Creek floors that started with the same solid hickory: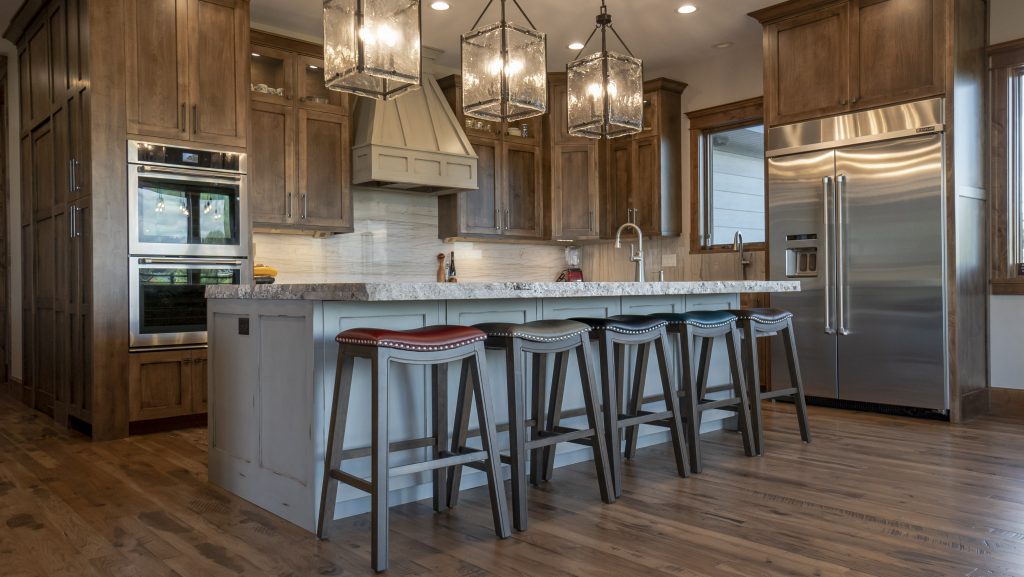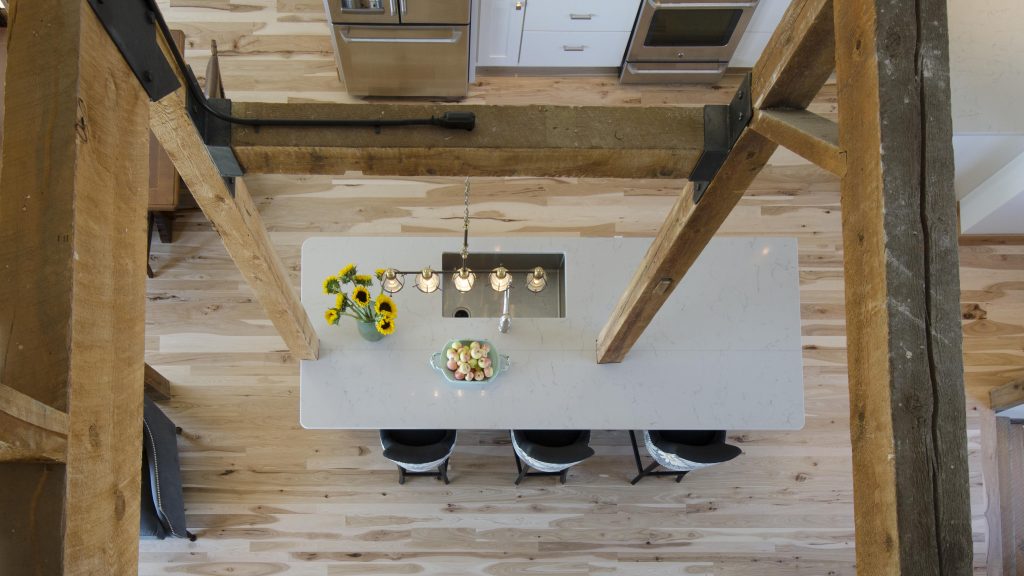 Hickory Solid Hardwood Floor with Natural Finish (creating a bright and airy feel)
Ready to start designing your own custom hardwood floor? We'll walk you through it.
Design my floor.